|
IN THE FOREFRONT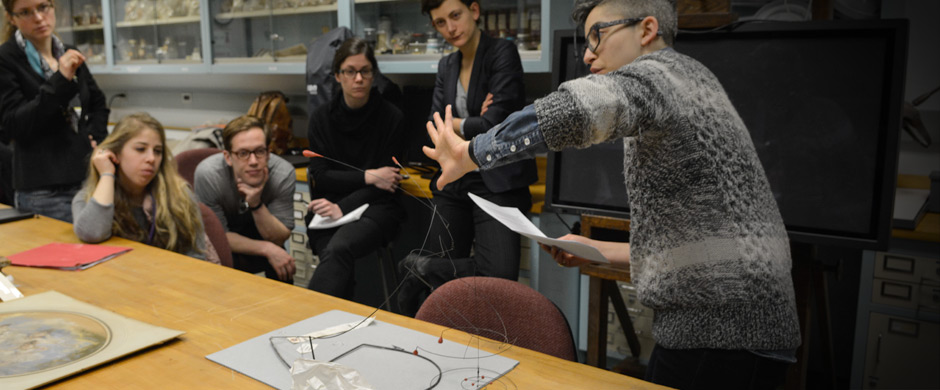 Academics
The Institute of Fine Arts will continue to offer hybrid coursework in the Spring 2021 semester in accordance with the NYU Returns plans and policies.
More information
The Institute offers the degrees of Master of Arts and Doctor of Philosophy, a dual MS degree in conservation and MA in art history for students choosing to specialize in Conservation.  The courses of study prepare students to enter careers in university teaching, museum work, independent research and writing, art criticism, and art conservation.
All faculty members and students at the Institute study the role of the visual arts in culture. Although the Institute's faculty and students have varied historical interests and methods of research, they share a conviction that the visual arts form a potent and unique cultural force that merits the closest study, and that such study should start from the examination of actual objects and, if possible, their original sites. This commitment is supported by the Institute's archaeological excavations and by close relations with the Metropolitan Museum of Art and New York's many other art institutions. As art history and archaeology are inherently interdisciplinary, the Institute also encourages students to take advantage of the excellent humanities courses offered by New York University's Graduate School of Arts and Science.