|
IN THE FIELD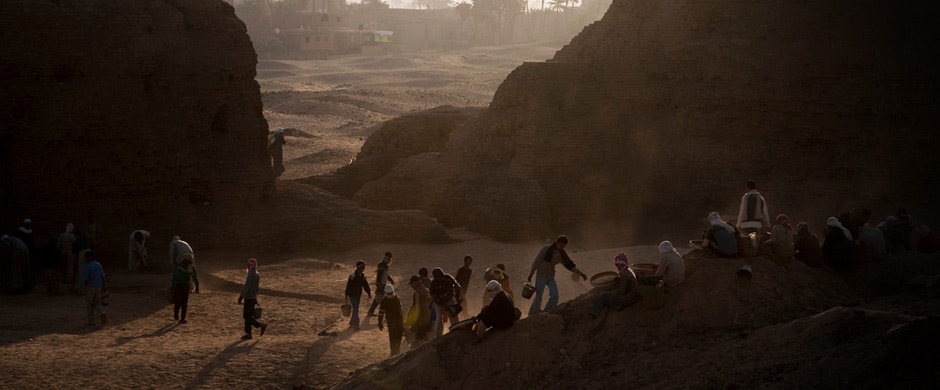 Archaeological Excavations
The Institute of Fine Arts is deeply involved in one of the most ambitious and extensive archaeological projects current in Egypt. The Institute co-sponsors with Princeton University, excavations at the site of Abydos in southern Egypt. Read more about the excavations at Abydos, Egypt.
The ancient city of Aphrodisias provides an unusually rich and vivid record of the monumental civic culture of Classical antiquity. For fifty years, New York University has sustained an extensive program of research, excavation and conservation at this important site, which lies ca. 150 kilometers east of the Aegean Coast in Turkey. Click here to make your gift. Read more on the Aphrodisias excavation website [opens in new window].
Since 1938, the Institute has worked in the Sanctuary of the Great Gods on the island of Samothrace. The Sanctuary is not only home to one of the most significant mystery cults of the Hellenistic era, but it also features the most innovative architecture of the period, gifted by Hellenistic royalty and seminal in the formation of Hellenistic and Roman architectural ideas. Read more about the archaeological excavations in Samothrace.
Sanam, Sudan
The Temple of Sanam, located in northern Sudan, was built in the 7th Century BCE by the Kushite king Taharqo. Taharqo, a native Nubian who also ruled over Egypt, constructed the temple in an Egyptian style and dedicated it to the god Amun; nevertheless, many traces of the king's distinctive Kushite culture are still to be found at the site. The project, initiated in 2018 and marking the first excavations at this important site in over a century, is investigating not only how the temple was used by Kushite kings but what this monument might have meant to the local Nubian population living around it. Current areas of investigation include the only known faience production areas of the Napatan period of Nubian history, and a monumental mud brick building of the early first millennium BC.
In May 2007 the Institute began sponsorship of a new excavation on the Acropolis of Selinunte in western Sicily. The focus of the excavation is the area of the main urban sanctuary of the ancient Greek colony, in particular the two temples B and C, dating, respectively, to the Hellenistic and Archaic periods. The current program is devoted to the architectural study and conservation of temple B, and to the archaeological investigation of the area between temple B and temple C. The first campaign has already provided important evidence concerning the history of Selinunte prior to the arrival of the Greek colonists, as well as significant finds of pottery and sculpture originally dedicated as votive offerings in the sanctuary area. Read more about the IFA excavations at Selinunte.