|
IN DISCUSSION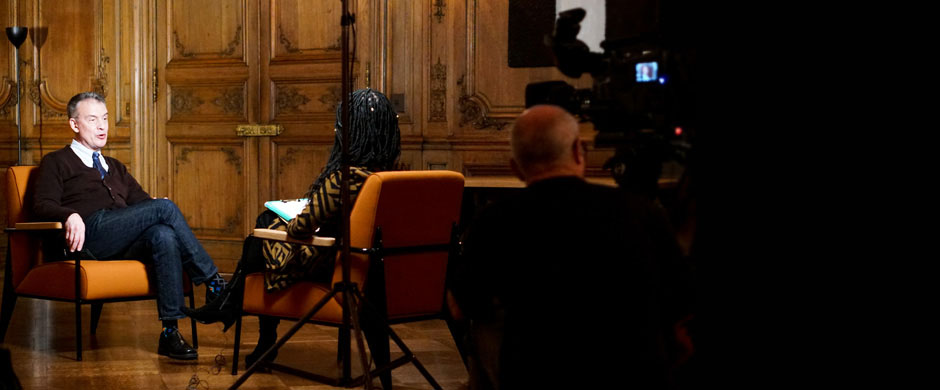 Recent Video Highlights
Inaugural Sam Wagstaff Photography Lecture with Hank Willis Thomas
Join us for the Inaugural Sam Wagstaff Photography Lecture with Hank Willis Thomas and New York-based artist, Chris Berntsen. We are delighted to celebrate Samuel J. Wagstaff Jr.'s achievements by naming our annual photography lecture in his honor.
---
Fraternal Sextuplets: Technical Examinations of Picasso's Glass(es) of Absinthe
View the Judith Praska Distinguished Visiting Professor in Conservation and Technical Studies Lecture given by Lynda Zycherman, who has served as Conservator of Sculpture at the Museum of Modern Art since 1984. This presentation compares the different versions of Picasso's Glass of Absinthe (1914) to discover similarities and differences in the edition.
---
IFA Contemporary Asia: Curators in Conversation
Join speakers Christopher Y. Lew and Ambika Trasi (the Whitney Museum of Art) in conversation, moderated by Professor Gayatri Gopinath (NYU) and presented on occasion of the Whitney's exhibition Salman Toor: How Will I Know. Organized by students at the Institute, this forum augments the Institute's long-standing engagement with Asia by highlighting new and dynamic scholarship on modern and contemporary Asian art.
---
Imagining the Etruscans: Modern European Perceptions of an Ancient Italian Civilization
The New York Workshop of Etruscan Art is an initiative promoted jointly by Columbia University and New York University. The ambition of the workshop is to advance our understanding of the artistic and visual dimensions of pre-Roman Italy by promoting discussion and sustained reflection on their role within the field of Etruscan studies, but it does not prescribe a specific intellectual agenda. View the keynote talk of 2021, by Maurizio Harari (University of Pavia), who investigates the ideological history of the discipline of Etruscology vis-à-vis modern European perceptions of the past.
Full video archive [opens in new window]