|
IN DISCUSSION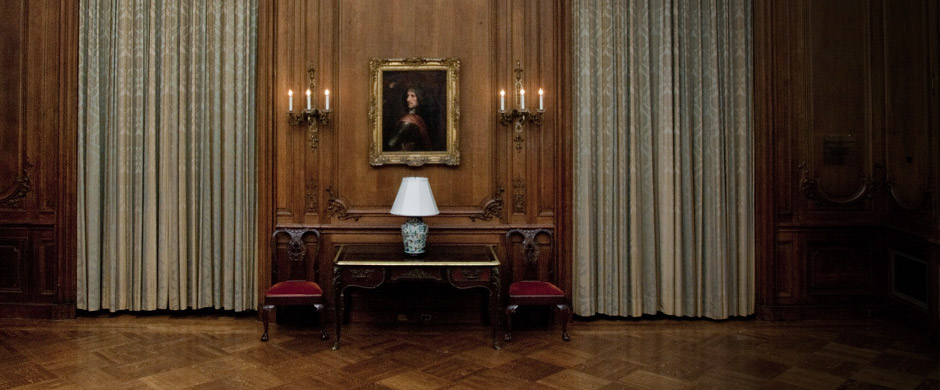 Pre-Columbian Society of New York Lecture Series
Formed in 2014, the Pre-Columbian Society of New York (PCSNY) provides a platform for archaeologists, art historians, and other scholars studying ancient American cultures to share their insights and work with fellow academics and professionals in the New York area. Additionally, the Society endeavors to promote an increased awareness of pre-Hispanic cultures among students and those who possess a strong avocational interest in the field.
Read more on the Pre-Columbian Society of New York's website.
Please check the events calendar for upcoming lectures in this series.

Archive
May 10, 2019
Richard Diehl, Professor Emeritus, University of Alabama
Water in Ancient Mesoamerican Life and Cosmovision
April 4, 2019
Thomas B. F. Cummins, Dumbarton Oaks Professor of Pre-Columbian and Colonial Art, Harvard University
Chiminigagua's Luminous and Resplendent World: The Art and Architecture of the Muisca
March 14, 2019
Robert M. Rosenswig, Associate Professor, University at Albany–SUNY
Discovering the Entire Izapa Kingdom with Lidar
December 6, 2018
Jennifer Loughmiller-Cardinal, PhD Candidate, University at Albany–SUNY
How Do You Make an Iguana Tamale?
October 30, 2018
Rex Koontz, Professor of Art History, University of Houston
Classic Central Veracruz Art in Mesoamerican Art History
September 12, 2018
Lisa Trever, Lisa and Bernard Selz Associate Professor in Pre-Columbian Art and Archaeology, Columbia University
Pre-Columbian Art History in the Age of the Wall
April 12, 2018
Sarahh Scher, Visiting Lecturer, Salem State University
Images in a World without Words: Questioning the Canon in Moche Studies
February 15, 2018
Joanne Pillsbury, Andrall E. Pearson Curator of Ancient American Art, The Metropolitan Museum of Art
From the Heart of the Andes: On the Making of Golden Kingdoms
December 13, 2017
Lawrence Waldron, Assistant Adjunct Professor, City University of New York
The Archipelago and the Arc of Time: Continuities across 2,000 Years of Pre-Columbian Caribbean Art
November 9, 2017
Megan O'Neil, Associate Curator of Art of the Ancient Americas, Los Angeles County Museum of Art
Touch and Tactility in Ancient Maya Art
October 26, 2017
Terence N. D'Altroy, Loubat Professor of American Archaeology and Director of the Center for Archaeology, Columbia University
Cosmic Order and Inka Rule
September 14, 2017
Andrew D. Turner, Postdoctoral Associate in the Art of the Ancient Americas, Yale University Art Gallery
Migration or Imitation? The Anomalous Appearance of Maya-Style Murals at the Central Mexican Site of Cacaxtla
April 13, 2017
Mary E. Miller, Sterling Professor of History of Art and Senior Director of the Institute for the Preservation of Cultural Heritage, Yale University
Were They Enslaved? Maya Figurines from Jaina and Beyond
March 9, 2017
Jeffrey Quilter, William and Muriel Seabury Howells Director, Peabody Museum of Archaeology and Ethnology, Harvard University
Tales of the Moche Kings and Queens: The Lords and Ladies of the Northern Deserts of Peru
December 8, 2016
Caitlin Earley, Jane and Morgan Whitney Fellow, The Metropolitan Museum of Art; Assistant Professor, University of Nevada, Reno
To Have and to Hold: Captive Bodies and Captive Power in Ancient Maya Art
November 10, 2016
Heidi King, Faculty of Humanities and Sciences, The Cooper Union; formerly of The Metropolitan Museum of Art
A Group of Inka Miniatures in Gold and Silver from the Far South Coast of Peru
October 13, 2016
Barbara Mundy, Professor of Art History, Fordham University
The Fate of the Sacred Book of the Ancient Americas
September 8, 2016
Anna Blume, Professor of the History of Art, Fashion Institute of Technology–SUNY
Ancient Architecture in the Mississippi Valley: Monumentality Seen and Unseen
April 14, 2016
James Doyle, Assistant Curator, The Metropolitan Museum of Art
Creation Narratives on Ancient Maya Codex-Style Ceramics in The Metropolitan Museum of Art
March 10, 2016
Lois Martin, Independent Scholar
The Coatlicues as Chicomecoatls: Rattlesnakes, Corn & Aztec Science
February 11, 2016
Timothy W. Pugh, Professor of Anthropology, Queens College / The Grad Center–CUNY
An Ancient Grid Plan among the Ancient Maya at Nixtun-Ch'ich', Peten, Guatemala
November 18, 2015
Justin Kerr, Independent Scholar and creator of the Maya Vase Database
The Many Faces of Hun Ajaw and Yax Balam
October 15, 2015
Amanda Gannaway, Lecturer in Discipline, Department of Art History and Archaeology, Columbia University
Wendell Bennett and the Search for Middle Chimú
September 10, 2015
Eloise Quiñones-Keber, Professor Emerita, The Grad Center–CUNY / Baruch College
Tradition and Invention in the Deity Images of the Florentine Codex