|
Art History
Conservation
Archaeology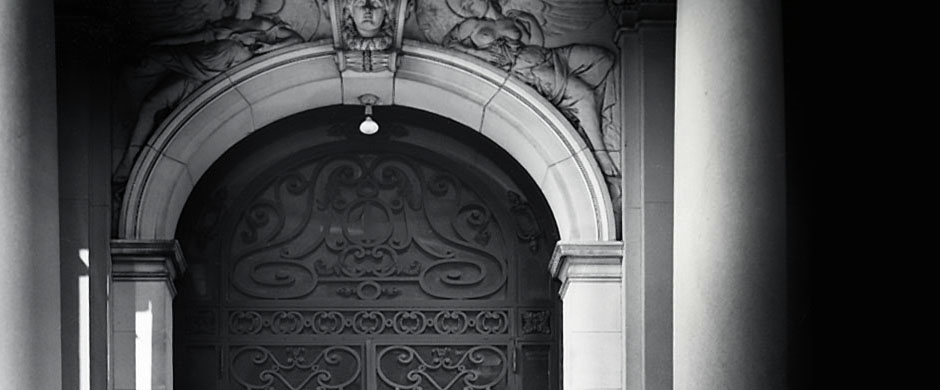 In Memoriam
November 19th, 2020
Sheldon H. Solow, In Memoriam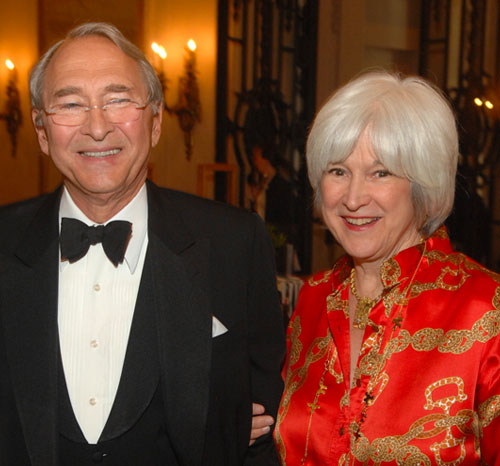 Sheldon Solow and Mia Fonssagrives Solow at the Institute's 75th anniversary dinner in 2008
The Institute of Fine Arts mourns the loss of Sheldon Henry Solow, who passed away on November 17, 2020 at the age of 92. Born in Brooklyn in 1928, Solow attended NYU, studying engineering and architecture, but left in 1949 to begin a career in real estate development. He eventually became one of New York City's most influential builders, often choosing innovative architects to design elegant and distinctive towers. Among his most iconic skyscrapers is the Solow Building at 9 West 57th Street, designed in 1974 by Gordon Bunshaft. Solow also assembled a remarkable collection of Renaissance and Modern art, as well as Egyptian antiquities and African art. His collection comprises important paintings and sculptures by Sandro Botticelli, Henri Matisse, Joan Miró, Franz Kline, Vincent Van Gogh, Pablo Picasso, Roy Lichtenstein, Jean-Michel Basquiat, and Cy Twombly, among others.
Sheldon Solow was a generous, even visionary, benefactor to the Institute, whose many gifts ranged from student fellowships, to faculty positions, to the renovation of the façade of the James B. Duke House, to two floors of the building at #3 East 78th Street for the construction of the Sheldon H. Solow Library and Study Center. Sheldon and his wife Mia Fonssagrives Solow, a sculptor and jewelry designer, joined the Institute's Council of Friends in 1973 (today's Connoisseurs Circle). Solow became a trustee of the Institute in 1985, and served as Chair of the Board of Trustees from 1992 to 2003. He established two professorships: the Sheldon H. Solow Professor in the History of Architecture (currently held by Jean-Louis Cohen), and the Rosalie Solow Professor of Modern Art in honor of his sister (currently held by Thomas Crow). During the financial crisis of 2009-2011, his generosity provided financial support to over 200 Institute students. As recently as last August, he made a gift to the Director's Discretionary Fund to assist students affected by the pandemic.
On December 31, 1998, Sheldon Solow gave the basement and first floor of #3 East 78th Street to the Institute of Fine Arts for a library, reading room, seminar room, and several offices. Owing to various complicated legal proceedings, construction only began in January 2020. In March, construction was again suspended because of the health crisis. Sheldon kept abreast of the project during every phase for over twenty years, and was delighted to see it advancing again this past winter. We regret that he will not be with us to see the completion of the Sheldon H. Solow Library and Study Center and to join in the long-awaited opening celebrations. As we toast the moment, when it finally arrives, we know he will be with us in spirit.
We extend our deepest sympathy to Mia Fonssagrives Solow, and to Sheldon's sons, Stefan and Nikolai and each of his grandchildren
Christine Poggi
Judy and Michael Steinhardt Director
The Institute of Fine Arts
Contact the Institute
Building Hours
Contact Information
If you wish to receive information on our upcoming events, please subscribe to our mailing list.