|
Art History
Conservation
Archaeology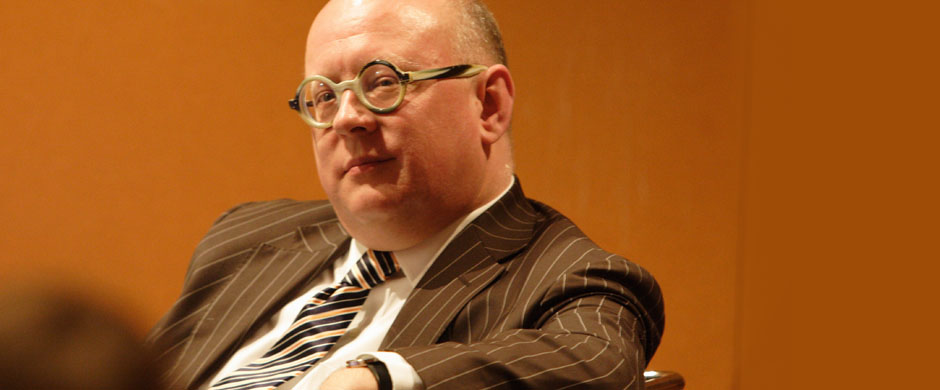 In Memoriam
May 20th, 2020
Tom Sokolowski (1950-2020)
Thomas W. Sokolowski, who received his MA from the Institute in 1975, died in New Brunswick, N.J. on May 6th 2020. Tom was a pioneering curator and a courageous museum director who, throughout his career, created exhibitions that sought to advance the cause of social justice.
At the Institute, he studied Early Modern European art. His particular interest (fostered at the University of Chicago where he did his undergraduate degree) was the art of seventeenth and eighteenth century Italy. He studied with Anthony (Tony) Clark, former Director of the Minneapolis Institute of Art and Curator of European Paintings at the Metropolitan Museum. Clark became adjunct professor at the IFA in 1973. After Clark's untimely death in 1976 Tom worked with Donald Posner on a dissertation (which he did not finish) on Roman painter Sebastiano Conca.
During his time at the Institute (and before going to the American Academy in Rome for dissertation research) he took classes from Clark and Posner, Peter von Blanckenhagen, Gert Schiff, Jonathan Brown, and Ann Sutherland Harris, among others.
Tom held teaching positions at the University of British Columbia and the Department of Art History at NYU. He joined the staff of the Chrysler Museum, Norfolk, Virginia in 1982 and eventually became Chief Curator before returning to New York to assume the directorship of the Grey Art Gallery. At the Grey (1984-1996), and later, during his fourteen-year tenure as Director of the Andy Warhol Museum in Pittsburgh as well as in his final position, Director of the Zimmerli Art Museum at Rutgers University (2017 until his death), Tom organized many exhibitions that investigated the theme of artists and the AIDS crisis. In 1988 along with three other professional colleagues (including William Olander, IFA PhD) he founded the organization known as Visual AIDS, initiated the "Red Ribbon" project and was responsible for the first Day Without Art. At the time of his death Tom was working on an exhibition (to open in September of this year) of the achievements and images in art of the Civil Rights activist Angela Davis, for the Zimmerli (Davis is a former Professor at Rutgers).
Tom's many classmates and colleagues, personal and professional friends, remember his acute intelligence and his razor-sharp wit. His sudden passing is a great sadness for the entire IFA community.
Edward J. Sullivan
Contact the Institute
Building Hours
Contact Information
If you wish to receive information on our upcoming events, please subscribe to our mailing list.