|
ONLINE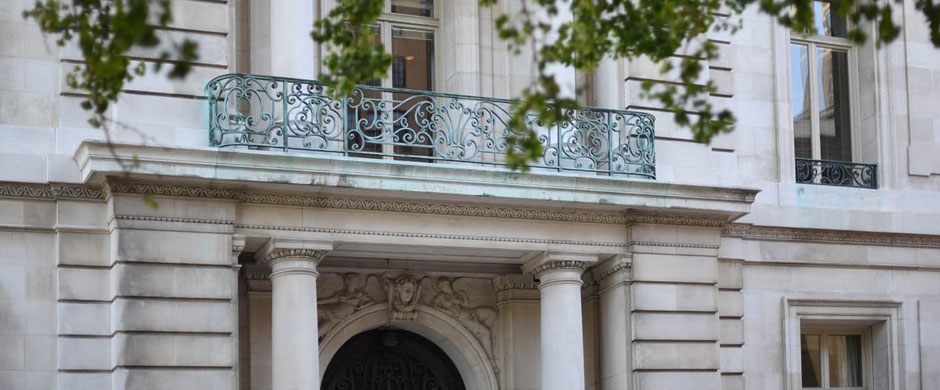 Director Poggi's Messages to the Community
April 23, 2020
Dear Institute community,

I hope that this finds you well, safe, and finding moments of comfort with your loved ones.

We are proud of the extraordinary work our colleagues throughout the University have brought to the frontlines of the COVID-19 crisis. NYU Langone Health, NYU Rory Meyers School of Nursing, NYU Dentistry, NYU Tandon School of Engineering, NYU School of Global Public Health, and the Department of Biomaterials are tackling critical care for New Yorkers, running clinical trials to find a vaccine, 3D printing face masks, organizing PPE donations from alumni, and graduating the medical school's 2020 class early so that they can join the fight. We are heartened by the selflessness and collective strength with which NYU has met this unprecedented call to action. Updates on the University's efforts can be found online.

In this difficult time, our thoughts also turn to our community, which includes not only the faculty, students, and staff in New York, but also our vital network of board members, alumni, and friends. Of particular concern is the well-being and ongoing education of our students, whose school year has been significantly disrupted by the COVID-19 pandemic. As you know, the Institute and NYU at large have moved to distance learning for the remainder of the semester. Official in-person commencement ceremonies have been postponed, but we will hold virtual celebrations to honor the achievements of our graduates in May. And we have recently launched remote public programs that will continue through the summer.
Virtual Programming schedule
Many of you have asked how you could be of help in this time of uncertainty as the Institute adjusts to the challenges brought on by this pandemic. First and foremost is the need to bolster support for our students, many of whom now face lost summer jobs and internships, cancelled or postponed research travel, closed archaeological sites, and restricted access to libraries, art collections, and archives. They are deeply concerned about completing their research projects, studying for exams, and making progress toward their degrees, while also paying their rent during the summer with almost no work or external research opportunities.

It is my current priority to find ways to take care of our students. If you are in a position to provide support, I ask you to consider making a gift to the Director's Discretionary Fund. Your generosity will be particularly meaningful at this time and will allow us to provide Institute of Fine Arts students with crucial support that will help carry them through this period of upended plans and financial vulnerability. 
Support IFA Students
In addition, the University has established the NYU Emergency Relief Fund to help provide essential support to students with the greatest need across the university. Gifts to this fund will help students with the technology they require to continue their courses, support those who have lost wages, cover travel costs for those returning to their homes, or assist in meeting other time-sensitive needs such as food and housing. The Institute is participating in this University-wide initiative, and I hope that you will consider donating to this fund.
Support the NYU Emergency Relief Fund
I thank you for your commitment to our community, and to our students in particular.

May you and yours be well,
Christine Poggi
Judy and Michael Steinhardt Director
---
All Messages to the Community
August 14, 2020
May 13, 2020
April 23, 2020
March 25, 2020
March 13, 2020
IFA Coronavirus Information and Resources