|
ONLINE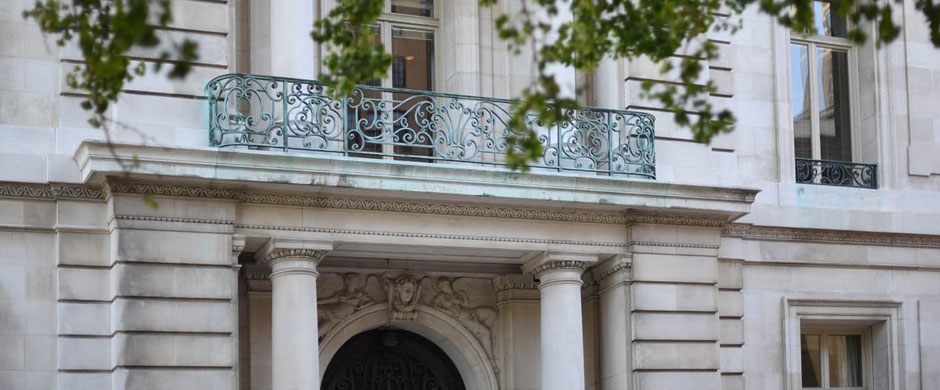 Director Poggi's Messages to the Community
March 13, 2020
Dear all,
This has been a very challenging, chaotic, and memorable week, following a longer period of anxiety and contingency planning. NYU has been very proactive throughout this period, and has established a clear set of priorities and protocols. At the Institute of Fine Arts, we have been following the guidelines set by NYU, which are to put the health and well-being of our community first. We will then do everything we can to continue our academic mission so that students can complete their courses this semester. 
Thus far the Duke and Chan Houses remain open, and students and faculty can use our  facilities, including our libraries and the lab spaces at the Chan House (per rules established at the CC). Only those with an NYU ID will be allowed to enter our buildings. Beginning on March 23, and continuing at least through April 19, all of our courses will be taught with distance learning modes only. In addition to teaching their courses remotely, our faculty remain available for guidance and mentoring, although we will not have in-person meetings. During this period, our Academic Office will operate via email, Zoom, and other distance communication techniques. Nonetheless, Conley Lowrance and Vanessa Stone are available to answer your questions and to work with you. Do not hesitate to reach out to them. Thelma Thomas, our Director of Graduate Studies, and Marvin Trachtenberg, our Director of Master's Studies, are also available for consultation.
From March 13 through March 27, onsite technical support will not always be available. Requests for technical assistance, or for a hotspot if you do not have Internet at home, should be sent to ifa.it@nyu.edu no matter where you are working. Our wonderful IT staff will respond via email or phone as soon as they can. When sending a technical assistance request to the ifa.it address during this time, please include a phone number at which you can be reached.
The library office will be physically closed but staff will be available remotely Monday through Friday from 9-5 pm for general reference questions. All inquiries can be sent to ifa.library@nyu.edu.
The staff in our Development Office and Financial Office will be working remotely until April 19. They can be reached via email.
All public programs have been canceled until April 19.  Please check our website for the most recent updates and information about our programs. 
In an effort to keep you informed of NYU's messaging and measures to address the ongoing concerns around COVID-19, I am sharing a link to President Hamilton's most recent correspondence here. For reference, I am also including with this email the University's main COVID-19 resource and contacts page.
As the situation develops, I will send you further information. Please do not hesitate to contact me directly with any questions or concerns. I have been very impressed by the thoughtful and generous action of our faculty, administrators, and staff as this unprecedented situation has unfolded. Everyone stands ready to help and to solve the challenges we face. We are lucky to have such a dedicated and resourceful community. Please remember that we are in this together. Let's stay in touch with one another, and stay safe. 

With warm wishes to everyone,
Christine Poggi
Judy and Michael Steinhardt Director
---
All Messages to the Community
August 14, 2020
May 13, 2020
April 23, 2020
March 25, 2020
March 13, 2020
IFA Coronavirus Information and Resources